2 Responsive Sites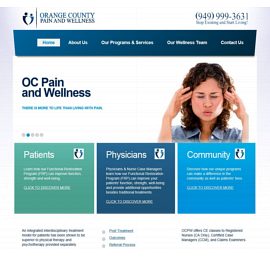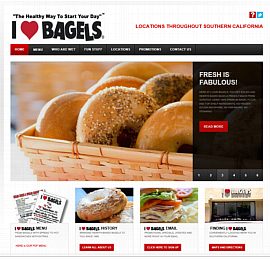 Responsive website design
The Future is Mobile. Is your Website ready?
PC's might not be dead yet … but they are well on their way to extinction. Tablets and Smartphones are taking over as the primary way consumers access the internet and are outselling traditional PCs globally. 57% of global internet usage is through a mobile device so a mobile optimized website is critical to business success.

DID YOU KNOW? Smartphone users average 2 hours of use per day with many using that small screen as their primary computing device and if you have a website that isn't mobile-friendly, you miss out on access to billions of mobile users.

SimplyGreatWebsites builds engaging mobile-friendly websites that look beautiful on any mobile device, but still look great on a big screen.
Mobile Responsive Design
With the explosion in numbers of mobile devices it's no longer possible for a business to ignore the mobile web and be successful. However, the increase in the number of devices that are being used to connect to the internet has brought the challenge of how to display a single website correctly on multiple devices.

• Standard websites don't format properly on most Smartphones and Tablets.
And some do don't load at all.

• Standard web development tools that your previous web designers used, like Flash and JavaScript, often don't function properly on mobile platforms.

• Designing and debugging for today's wide range of devices is enough to make any ordinary developer's head spin.

In a world where one can access the web using anything from a phone to a video game console, coming up with a static layout that fits the needs of every single device is impossible. Transitioning your site to the mobile devices is a lot more than making it smaller.

[Warning: Jargon Alert] Utilizing the latest web 2.0 tools such as html5, css3, JavaScript, jQuery, and responsive design in web development … SimplyGreatWebsites' Responsive Design gives clients confidence that their websites will render correctly regardless of the device from which it is being accessed by their customers or potential customers.

If your goal is to have your website present appropriate content to targeted users in an intuitive way, then utilizing the power of responsive design is a must.
How the Magic Happens
Responsive design is the practice of designing a site to resize and adapt automatically to function well across multiple screen sizes. Through the use of css3 media queries, a device sends its specifications to the web server and an appropriate version is served up. You may need to note however, that only one HTML file needs to be written for a specific web page and it then rearranges itself depending on the devices specifications and layout.

On bigger screens, your entire website is displayed, but for smaller devices such as smart phones and tablets, some elements of the web page become hidden focusing on the most important parts of your website. In addition to that, smaller images are served up for devices that have limited memory and bandwidth. This ensures that a web page loads at an appropriate speed regardless of the device it is accessed from and that your website looks Simply Great.
You Deserve To Look Simply Great Online
SimplyGreatWebsites provides custom website design at prices other firms wish they could beat. Pick one of our convenient package design plans or CONTACT US to get a custom design project quote. In a rush to get a Simply Great Website? Go ahead and email or call 949-280-7959 today.
gary@simplygreatwebsites.com